Sparkling Brut Chile Release
Christmas Wines for the Holidays
Includes One Bottle of Wine.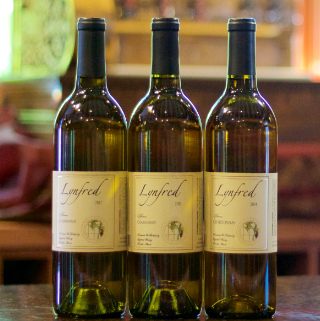 Use arrows to scroll right or left, or click SEE ALL below.
OPEN DAILY 10 AM – 7PM FOR WINE PURCHASES, INSIDE & OUTSIDE WINE OFFERINGS,  CURBSIDE SERVICE, AND WINE TASTING EXPERIENCES. 
Lynfred Winery is a great place to relax and sip some delicious wine! The servers are very personable and friendly! The inside decor is beautiful with carved woodwork and gold finishes. The outside balcony is very relaxing with beautiful ivy covering the stucco walls. You feel as if you are on vacation!
~ princesssusie115 on TripAdvisor